IELTS Program: 3-Months IELTS Preparation Course
3-Months IELTS online preparation course when you book Study Abroad Program with Visa Imagine. When you register for the Study Abroad Program with Visa Imagine, you can avail of 3-months of unrestricted access to an online IELTS preparation course.
IELTS International English Language Testing System
IELTS score is internationally recognized as an English Language proficiency requirement for higher education, in almost all countries including the USA, the United Kingdom, Australia, Canada, and New Zealand. The highest possible band score is 9.0; most universities accept a score of 6.0 for undergraduate admission and 6.0-7.0 for graduate admission. There are two versions of the IELTS test.
Why Need IELTS for Study in abroad?
Students seeking educational opportunities in a university of English-speaking country need to take IELTS. So that a university can assess the English Language gap of a student. Every university required different IELTS scores for their different programs.
Who is eligible to get our IELTS program?
Students who want to be admitted in a USA, Canada, UK, or a Australian University through Visa Imagine, those all are eligible for our IELTS program
What's included on our IELTS programs?
Up to 25 hours of online study time
3 free mock test in your chosen time
Detailed feedback and model answers for all activities
Expert IELTS mentors and study strategies
IELTS Academic module test assesses whether you have adequate English Language proficiency to take a degree course or professional training. Students seeking entry to a university or an institution of higher education need to take the Academic Module.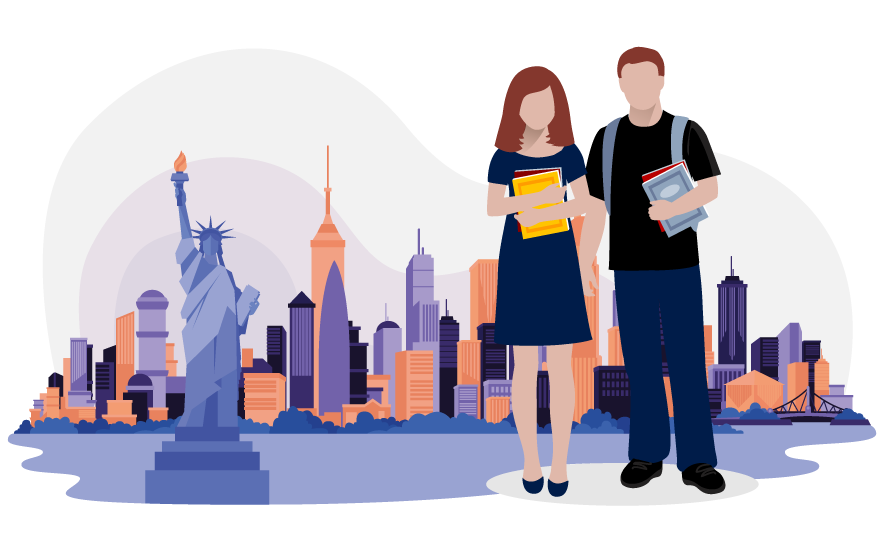 General Training module is designed for students seeking entry to a secondary school or too short course/vocational training courses or for individuals seeking immigration.
Part 1: Listening (4 sections; 30 minutes)
Part 2: Reading (3 passages; 60 minutes)
Part 3: Writing (2 tasks; 60 minutes)
Part 4: Speaking (Interview; 10-15 minutes)
VisaImagine IELTS Preparation Program
Regular and Executive Batches: 34 Classes
Reading-Writing Module: 7 classes (Elaborate discussion on each question type with examples)
Writing Module: 8 classes (Task-1 and Task-2 Writing strategies and good writing build-up techniques)
Listening Module: 6 classes (Question types, analysis, and practice sessions)
Speaking Module: 3 preview classes and unlimited interviews at the Support Centre.
Writing-Reading review classes: 4 classes on the overall review of Reading and Writing sections and the other sections, if needed
The Program also includes:
IELTS Support Centre which is active from 10 am to 9 pm, 7 days a week. You can give as many Speaking interviews as you want in the support centre. You can also practice Listening in the lab and get your writing scripts checked here.
The solution of the Mocks will readily be available at the support centre.
You can repeat our course until you get your desired score and there will be no extra payment for that.
20 Mock Tests in a very conveniently set-up schedule